If you are looking for ways to improve your kitchen without investing huge sums of money for a complete remodel, you have come to the right place. In this guide, we are going to give you a few ways that you can enhance the most important room in the house, making it a better environment for preparing your daily meals and enjoying quality time with the family.
Update Lighting
If your overhead lighting isn't up to scratch, it is time to make a change. Instead of using one big light, you could go for a few that are embedded in the ceiling to distribute the brightness in the room more evenly. Also, don't forget about under-cabinet lighting which can be extremely useful for completing those fiddly cutting or peeling jobs.
Upgrade the Sink
The sink is one of the most important parts of any kitchen, so if you only want to update one thing, this is a good option. Check out Kitchen Sync for a range of good options. Alternatively, you could just upgrade the faucet – a relatively simple task that you can take on yourself.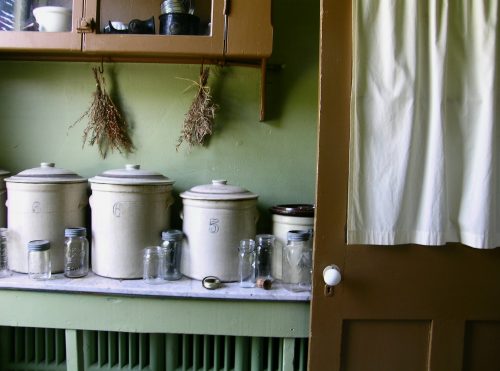 Change the Hardware
If you don't want to go through the expense and hassle of changing all your kitchen cabinets, you could simply switch a couple of the knobs or pulls. You would be surprised what a big difference such as small thing could make. And you have a wide range of options to suit all kinds of budgets.
Pull-Out Shelves, Drawer Organisers and Other Storage Solutions
Storage space tends to be at a premium in kitchens. Rather than installing entirely new storage devices, there are one or two more cost-effective solutions that you could implement. Sliding shelves and organiser inserts allow you to make the most of what you have already, allowing you to clearly divide your cutlery and utensils into categories. Other options that you could try include wire shelves and under-cabinet baskets. Attractive storage baskets also help you to fill up underused counter space and take one or two things away from your overflowing drawers and cabinets.
A High-Quality Dish Rack
Another useful item that is worth investing a little more in is a high-quality dish rack – especially if you don't have a dishwasher. The cheapest options tend to crack and break fairly easily, so getting a good one that stands the test of time is likely to be the most cost-effective solutions in the long-run.
Magnetic Hooks and Strips
When you don't have an inch of cabinet or surface space to spare, turn to your walls. Install a couple of magnetic hooks and you can hang up your tea towels and oven gloves. Put up a magnetic strip and you can keep your metal utensils here. A small but effective improvement!
These are just a few kitchen upgrades that you can put into practice as soon as possible. Though they are only small upgrades, they all add up to a better kitchen area.
This is a contributed post.