Try as you might to avoid the complexities of a flight delay or cancellation, travel disruptions are commonplace -, particularly during the winter months. Everything from technical problems, to weather issues, can mean that your flight ends up locked down for longer than you expected. This means that you could end up panicking about connecting flights or reaching your destination on time.
Ultimately, the best way to keep your frustrations with airlines to a minimum is to avoid delays in the first place. The more carefully you plan your trip, the less likely you are to end up dealing with an unwanted delay.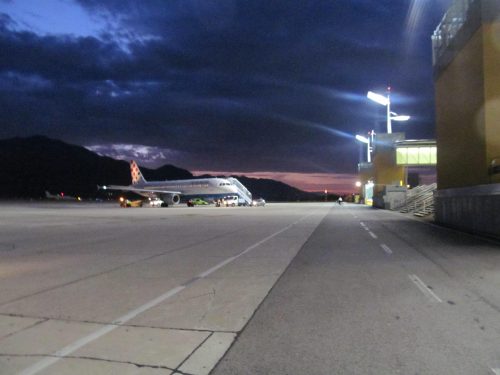 1.     Make Sure You Fly Early
One of the easiest ways to reduce your risk of cancellations is to fly during the early morning hours. One-third cancellation and delays are caused by maintenance issues, while another two-thirds are caused by weather. Since the impact of a delay accumulates and gets gradually worse throughout the day, you're almost guaranteed to suffer from problems if you're flying late.
The earlier you can book your travel, the better. What's more, even if your flight does get canceled in the morning, you'll still have the rest of the day to catch another flight.
2.     Avoid Regional Planes
Generally, big hub airports will reduce the priority of getting smaller regional planes to their destinations on time. This is because delaying these flights when there's a lot of air traffic will typically affect fewer passengers than bumping a large airline. If you're flying out of a large airport, then you should probably avoid booking a flight on a smaller plane.
3.     Don't Check Your Bags
Gate checks are free, so avoid checking your luggage if you can help it. Ultimately, as soon as the airport has your luggage checked in, then you're in a far more difficult position if you suddenly need to re-book. If possible, try traveling with nothing but your hand luggage instead.
Traveling light means that you're free to jump onto the next available flight that's going to your destination without worrying about where your luggage might end up.
4.     Check Route Performance
Check out websites that share flight stats to find out more about which airlines generally suffer most from cancellation. Some airlines are more problematic than others, so if you're thinking of booking with something new, it's a good idea to check their track record before you commit.
Although a history of delays doesn't necessarily mean that you'll end up facing a cancellation, it can help you to re-think who you're planning to travel with.
What If You End Up with a Delayed Flight Anyway?
Sometimes, even if you do everything right when it comes to reducing your risk of a delayed or canceled flight, you could still end up sitting in an airline, wondering when you'll be leaving the tarmac. Possibly one of the worst things you can do in this situation is simply wait in line to speak to a representative.
Instead of waiting around, be proactive and call the airline while you're waiting for someone to speak to you in person. This could help you to find an alternative flight route a lot quicker. Additionally, make sure that you're willing to fight for your position on a new airline. Ultimately, although you need to be polite to the people you're speaking to, this doesn't mean that you should give them a break.
Be well-mannered, but firm, and remember that even if the airline can't do anything about the delay, you still have rights. Demand to know what's going to be done about the situation, and try to plead your case if it looks like you're going to be sitting around for hours. If you present a situation properly, or even suggest alternative solutions for your situation, then you might find that you give your rep a way to help you even faster.
Keep Calm and Travel On
Ultimately, no matter what you do, there's a good chance that you'll end up facing the stress and heartache of a flight delay at some point during your experience as a world traveler. Just make sure that you go prepared, and take steps to avoid delays wherever you can. Traveling early and being prepared is a great place to get started, and make sure that you take an extra charger and battery with you too, so you can use your smartphone to research solutions while you're stuck in the airport.
This is a sponsored post.