As much as we all wish that we had been taught more about money, taxes, and spending when we were in school, the truth is that we got most of our education in these areas from our parents. Ultimately, if you don't teach your children how to manage their cash, then they're going to have to learn as they go along, and that means that they're dealing with an increased risk of debts and unnecessary credit card expenses.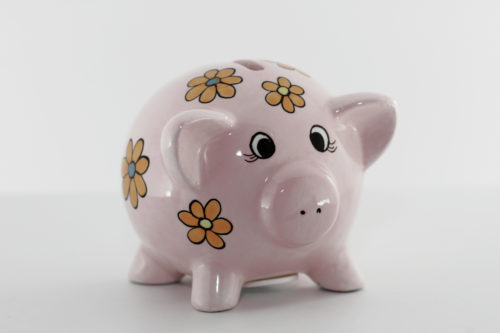 If you want to teach your kids about how to make the most of money as early as possible then you've come to the right place. Here are just some of the ways that you can introduce your youngsters to financial management.
1.    Use Jars to Save
Piggy banks are fun and adorable, but they don't always give your kids a great insight into what's going on with their savings. If you want to encourage your child to avoid spending their money too quickly, then it's important to introduce them to the power of delayed gratification and savings. One way to do this is with a clear jar that shows your child how much money they're gathering towards their goals.
To make the lesson even more significant, make the effort to sit down with your child every so often and count out their savings, so you can figure out how far they have to go before they can reach their personal goals.
2.    Explain the Value of Money
At first, money can be a difficult concept for children to understand, particularly when they're not exposed to all the different kinds of spending that we can do. For instance, when you buy a new car using a personal loan, your child doesn't know that you have to pay all that money back, including interest. With that in mind, as your child grows, remember to explain your expenses to them.
When you make a big purchase, whether it's for the house or the family, let your child know how much the item cost and how you worked to pay for that expense. Even if you took out a loan, it's important for your child to see that you're paying back the money you borrowed.
3.    Don't Give In to Impulse Buying
As parents, we usually want our children to have everything. It's difficult to say no to them when they ask us so sweetly for a new toy or some new clothes. However, if you're giving your child an allowance or pocket money, and teaching them how to spend money for themselves, then you can't also be their source of extra cash.
If your child spends all their pocket money on going to the cinema with their friends, then discovers that there's a new pair of shorts they want, don't just buy them the shorts too. Instead, work with them to figure out how long it's going to take to save up for those new shorts using their pocket money.
4.    Get Them a Bank Account as Soon as Possible
By the time your child enters their teenage years, you should feel comfortable setting them up with a simple bank account. This will give them an easier way to check on the status of their savings over time. What's more, when your child starts their own job, they'll have a place to start accepting their income and watching their savings grow.
If possible, ask for the bank to talk through the features of the new account with your teenager, and make sure that your child understands what things like "overdraft fees" are, and how they can affect them. If you can get an account that doesn't allow your child to go into an overdraft, that might be even better to begin with.
5.    Introduce the Benefits of Long-Term Goals
Finally, remember to take the time to sit with your child and talk with them about their long-term financial goals. At first, when your child is young, this might mean working together to save up spending money for a family holiday each year. As your child gets a little older and can think more long-term, they might want to start saving for their university or college education, or even their own car. Helping your youngster to understand the expenses that they'll need to work towards later in life is a great way to encourage them to save early.
What's more, implementing a good strategy for long-term saving will be beneficial to your child later in life, when they want to save for things like a house or mortgage.
This is a contributed post.