When it comes to planning things to do with your kids, it's likely that you find yourself going to do the same old things. From walks in the part to movie nights, we all have our favourite things, but sometimes, it's nice to break the mould and try something new. Whether it's a craft workshop or a day trip to an attraction a little further afield, shaking your adventures up can be a lot of fun. But, at the same time, they don't have to just be fun for the kids. Why not think about making it a family affair? Because there are lots of different things that you can do to have fun as an entire family too.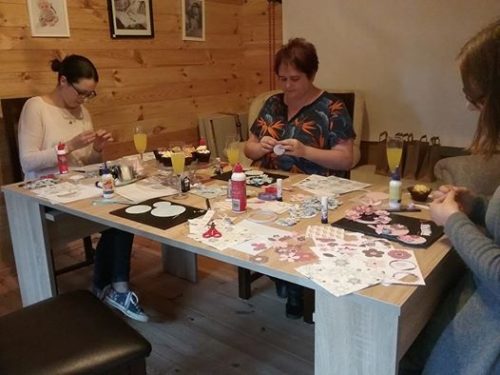 Take A Course
One of the things that you could looking together is taking a class or a course. Now, this is going to have to vary by interest, as a lot of classes are held for age groups. But, you will find that there are some things, like pottery or tennis, that all ages can enjoy together. If you're interested in learning a new fun skill together, and you want to enjoy it too, be sure to find out what sort of creative or sporting activities that you can all do together to have a lot of fun.
Learn Something New
Or maybe you'd like to learn something new, just for you? That may not seem so much of a family affair, but it will be in time. Whether you're looking into photography workshops or French lessons, you could learn a new skill to then go on an enjoy with your family. Whether you then choose to develop your child's language skills or take lots of pictures together as a family, you should find that learning something new gives you something to bond over as a family.
Go To Events
From here, you're then going to want to think about going to some different events together. These are likely to be fun for the little ones in particular, but when you go as a family, or even with groups of friends, you'll find that the parents can have a lot of fun together too. So look and for events in your area that you can go to as a family.
Play A Sport
Even if you've never felt like the most sportiest of family's, you could definitely enjoy playing sports together. But not competitively, just for fun. Learn how to play badminton, or give cycling a go. By enjoying team sports together as a family, you can all have a lot of fun, and stay active too.
Plan Adventurous Holidays
And you could definitely apply this idea to your holiday time too. It's easy to want to head to the coast or to a hot beach somewhere when you're planning a holiday, but why not make it something the entire family will love together? Activity holidays can offer you exactly that. From hiking to cycling to wilderness adventures, you can make sure you all have fun in the most simplest of ways.
This is a contributed post.