This time of year really lends itself to crafting, especially with kids. Our small boy seems to be doing quite a lot of creative crafts at school at the moment, which means when he comes home he wants to do more of the same. I love crafting with him and this year we often make things to decorate the house with, or to give as gifts. I've picked out five festive crafts from Baker Ross for this month.
Baker Ross have a really huge selection of Christmas craft kits this year. It seems to be bigger and better than ever. Whether you're making little gifts for friends, family or teachers, or crafting your own Christmas cards, the Baker Ross website is the place to look for craft kits and inspiration.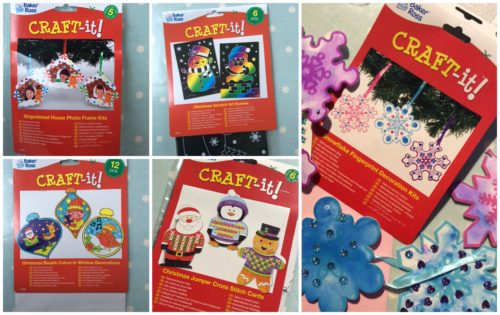 This year scratch art seems to be big in the craft world and I love the look of the Christmas Scratch Art Scenes kit, it comes with a little tool to scratch off your designs a it's really rather eye catching. The small boy had a lot of fun discovering the rainbow of colours underneath too.
For slightly older children the Christmas Jumper Cross Stitch Decoration Kit is a lovely way to spend an afternoon. The kit comes with a set of plastic "needles" which are easy to handle and safe to use. These would make excellent Christmas cards for special friends.
The Christmas Bauble Colour-in Window Decorations will always be a popular craft activity. Simply colour in these stained glass style decorations which include Santa in his sleigh, an Angel, a Skiing Penguin, a Robin, an Elf and a Skating Snowman. They look really very effective.
One of the crafts my son enjoyed the most this Christmas was the Snowflake Fingerprint Decoration Kits. These kits include six foam snowflake templates, stick-on gems, 3 ink pads and ribbon. My son loved getting a bit messy with these and they're now waiting to be hung up on the tree.
Lastly, these Gingerbread House Photo Frame Decoration Kits would make a lovely gift for family members. All your little ones need to do is decorate their gingerbread house with the foam decorations provided and then stick their picture inside the frame. It's a lovely fun gift.
There are so many more festive crafts on the Baker Ross website, not just for kids either. It's well worth taking a look for craft kits and materials in general for your Christmas crafts.
What's your favourite Christmas craft?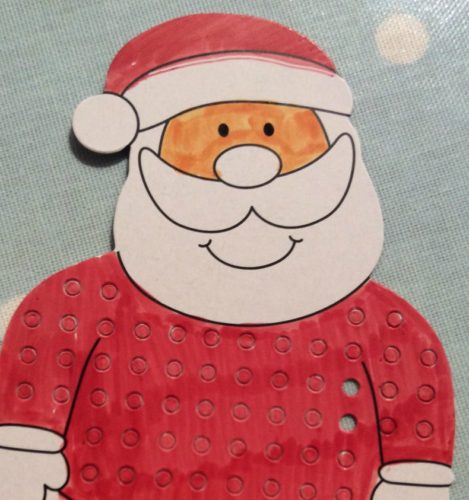 – I am a Baker Ross Ambassador –