The World Cup 2022 takes place in Qatar from November 21st to December 18th 2022. This year, 32 teams from all over the world will compete in eight groups to win the coveted Jules Rimet trophy.
This will be the first World Cup ever to be held in the Arab world, and due to Qatar's intense summer heat, the World Cup will be held from late November to mid December, making it the first tournament not to be held in May, June, or July. The World Cup 2022 is to be played in a reduced timeframe of around 28 days.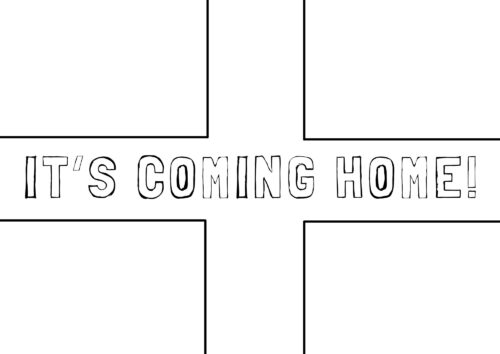 If the World Cup is going to be anything like last years delayed Euro 2020 tournament, it's going to grip the nation and be pretty much the only topic of conversation in my house, which is no bad thing.
I've put together some colouring sheets to celebrate England taking part in the World Cup, so you can print them out and get the kids to colour them in. Or you could colour them in yourself, no one is policing this!
You can download the pdf here. All you need to do it press print and find some colouring pens or pencils and you're good to go!
Download your FREE World Cup 20202 Colouring Sheets here
This World Cup will be the last one to involve just 32 teams. The 2026 tournament which will take place in the United States, Mexico, and Canada will have 48 teams battling it out for the trophy. Whatever happens, this tournament will be one to remember!
If you enjoyed this, you might also like to download this free football reading log. Just get the kids to colour in a football for every book or every 20 minutes they read for. Once the whole sheet has been completed they earn a reward, whatever that might look like in your house.