Last night England beat Denmark in a thrilling quarter final in the Euro 2020 tournament. My son is OBSESSED with the England team.  They seem like a great bunch of lads, and just the kind of role models my son and his friends need.
To celebrate the England team making it to the final (arise Sir Gareth Southgate), I've put together a couple of colouring sheets to keep my lad busy until the big game on Sunday.
I've made them free to download, so you can print them out too and get the kids to colour them in. Or you could colour them in yourself, no one is policing this!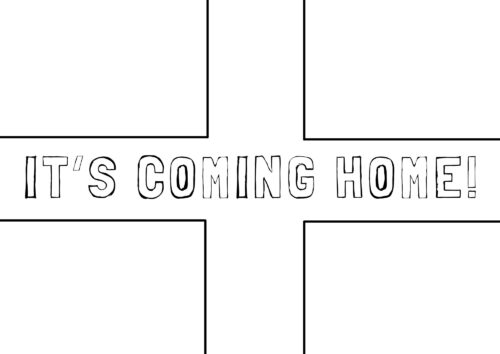 You can download the pdf here. All you need to do it press print and find some colouring pens or pencils and you're good to go!
Download your FREE England Euro 2020 Colouring Sheets here
If you enjoyed this, you might like to download this free football reading log. Just get them to colour in a football for every book or every 20 minutes they read for. Once the whole sheet has been completed they earn a reward, whatever that might look like in your house.