The English summer being what it is, often throws up a few cold, damp days to keep you on your toes. It's not really worth putting the heating on, when you can just snuggle under a blanket until the sun peeps through the clouds again. I am rather fond of my latest acquisition, the Dormeo Quillow. It is a cushion which cunningly unfolds into a blanket.
I picked it up because I thought it'd be a really handy thing to take on holiday with us. We're staying in a cottage and it can get a bit nippy in the evenings, plus it's useful to take out in the car to snuggle under if it gets cold. I thought it'd be great for a camping trip we're planning later this year too.
The Quillow from mattress specialists Dormeo is a double sided blanket, on one side it is soft microfibre, and on the other it is a Cashmere and Moreno wool blend, which is so warm and cozy. The blanket cleverly folds up and tucks away into a pillow. It's a really simple manoeuvre and you don't need three hands to do it either.
I love that my Dormeo Quillow has a duel purpose, which makes it ideal for around the home, or for a compact solution for your holiday. It's earning it's keep around the holiday cottage, especially at night when the temperature drops. I'm looking forward to taking it camping with us when I think it'll come into it's own during the day as a comfy cushion, and at night when the sun drops and it turns chilly.
Around the home it blends in beautifully with the neutral scheme we've got going on. I love it. It's one of those things you didn't know you needed until you get one, and as summer eventually turns into autumn, I can see my Dormeo Quillow coming into its own.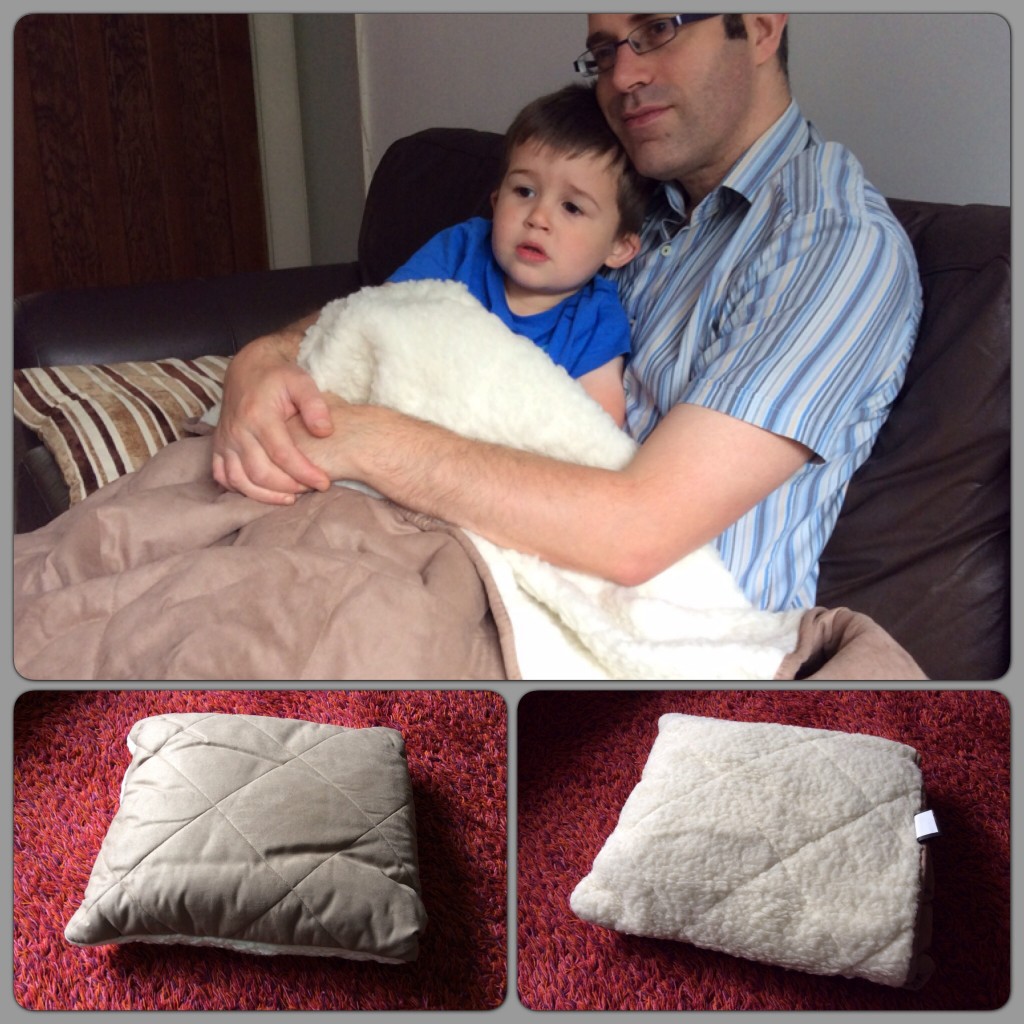 Disclaimer: I was sent a Dormeo Quillow free of charge for review purposes, this hasn't influenced my opinion, it's a lovely, useful pillow/blanket.