Last Updated on October 12, 2020 by HodgePodgeDays
At the end of September I went to North Yorkshire for a foodie weekend away. While we were there, I wanted to visit the Wensleydale Creamery and have a look around. After enjoying the Cheese Experience we had worked up a good appetite and fancied lunch in Calvert's Restaurant. Naturally we ordered fairly greedily, with an epic cheese board taking centre stage. Being hungry types, we also shared a gorgeous portion of Yorkshire Creamery macaroni cheese.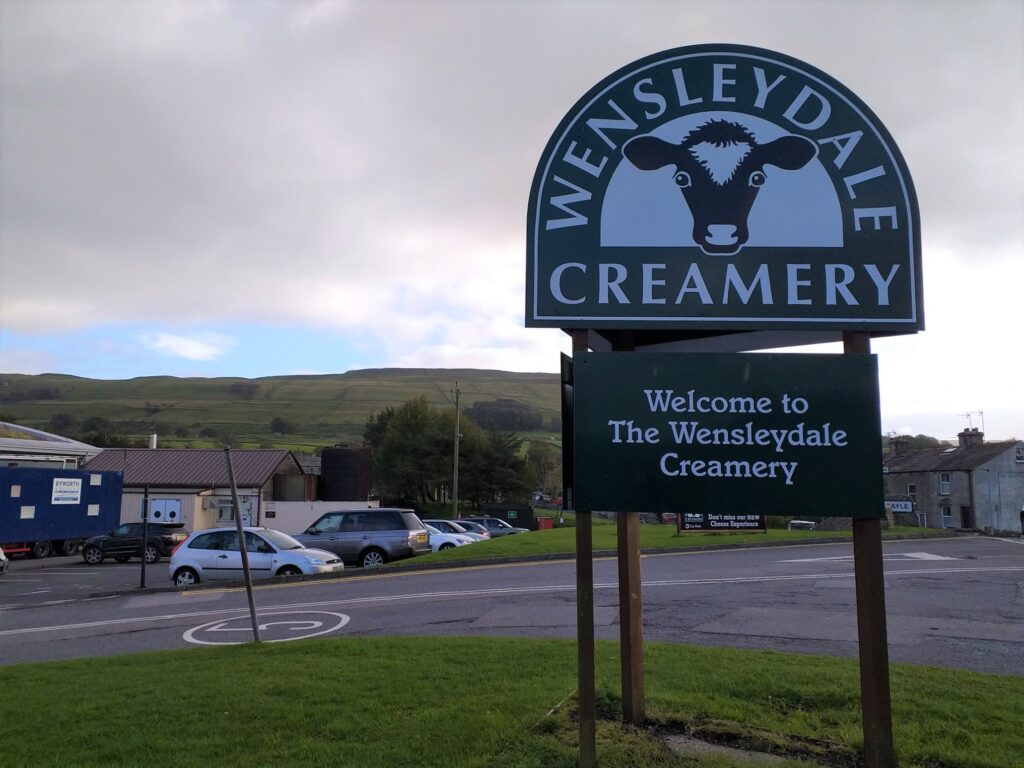 The macaroni cheese was made with mature Yorkshire Cheddar and extra mature Yorkshire Red. They were the most delicious combination, so as we left, I picked up a wedge of each from the shop to make for myself once I got home. Here's my recipe, and it's not a bad recreation of the original.
This recipe feeds two heartily, and three or four as a side.
Yorkshire Creamery Macaroni Cheese
Ingredients:
250g dried macaroni pasta
50g unsalted butter
50g plain flour
Approx one pint of milk, maybe more, maybe less
100g mature Yorkshire cheddar cheese, grated
100g extra mature Yorkshire red, grated
Salt and pepper
30g breadcrumbs
How to make this Yorkshire Creamery Macaroni Cheese:
To make this Yorkshire Creamery macaroni cheese; melt the butter in a saucepan, once melted, tip in the flour and mix well with a wooden spoon. Mix until it's a paste and then cook the flour out for a minute. Add a splash of milk and stir until it turns into a paste again. Keep adding milk in splashes and mixing until it starts to turn into a silky sauce. The amount of milk will vary, but I'd say you need at least a pint of milk.
Leave your sauce to bubble gently on the hob while you put 250g of pasta to another saucepan of boiling water. Cook the pasta according to the instructions on the packet.
While your pasta cooks, grate your cheese and setting aside 70g of the Yorkshire red to top your bake with, add all of the rest of the cheese to your sauce. Stir, stir, stir your sauce and season with salt and pepper. I also like to add ground chilli flakes for a bit of a gentle kick, but you can leave that out if you prefer. Taste the sauce to check the seasoning; if it's not cheesy enough for you, now is a good time to add more cheese. Now would also be a good time to pre-heat your oven to 220°.
Once your pasta is cooked, drain it really well and tip it into your cheese sauce; stir that through and pour into a baking dish. Level the top gently with the back of a spoon.
Sprinkle over the remaining Yorkshire Creamery red cheese and the fresh breadcrumbs; pop it into the oven for 25 minutes, or until it's brown and bubbly on top. Take it out of the oven and put to one side for five minutes. Serve with a big salad and crusty bread.
If you enjoyed this recipe, you might also like to try this ham hock macaroni cheese recipe.