On Wednesday I took the afternoon off to spend some time with my most favourite friend Bobble. We thought we'd take in the various sights, sounds and tastes of the Manchester Christmas Markets located in Albert Square, near the Town Hall in Manchester.
We're both fond of a hot alcoholic beverage and it was a particularly parky day so we felt it justified a warming drinkie or three. By the time I caught up with him at the Manchester Christmas Markets, he was two mulled wines up and had already sussed out which was the best mulled wine emporium on the square.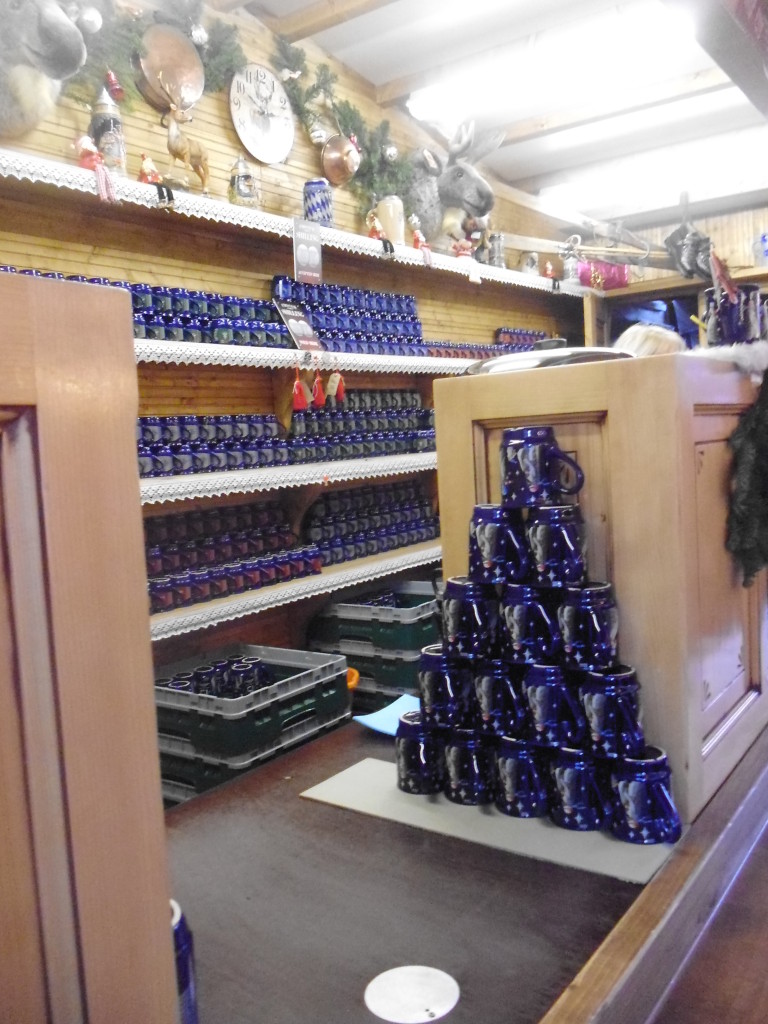 True to form we propped up the bar of said mulled wine emporium and consumed the following (please note this doesn't constitute a review, merely the semi drunken ramblings of a couple of mates who'd quaffed too much hot booze).
Mulled wines from the Manchester Christmas Markets
Cherry Mulled Wine – niiiice (see, this is so not a review). We are both big cherry fans as we drank this we reminisced about eating glacé cherries from the tub; then drinking the syrup from the tub and stealing the booze soaked cherries from the Christmas cake. We liked it a lot but we decided we needed to try it with amaretto (see option 3).
Blueberry Mulled Wine – well I really liked this. Yes I preferred the cherry but I'd happily drink this again. It actually felt quite healthful, though I'm pretty sure it wasn't. Bobble wasn't sure about it, he managed to struggle it down though; he's a brave lad and was clearly taking one for the team.
Cherry Mulled Wine with a shot of amaretto – this, this my friends is the business. It's essentially hot alcoholic cherry bakewell in a mug. By this point I was sliding off the edge of the bar and I was sporting some healthy looking rosy cheeks. Bobble was staring into the middle distance mumbling something about Mr Kipling.
If you do hit the Manchester Christmas Markets, it's basically the law that you must sample some hot booze. I've been told the advocaat and rum in Spinningfields is like alcoholic custard. If you can't drink alcoholic custard at Christmas then the world is a terrible, terrible place.
So here's to hot booze, mulled wine, hot buttered rum, mulled cider and any other heated boozy beverage. Merry Christmas and Chin chin!