AD/Gifted. We were sent the So Sand Satisfying Sand Case for review purposes. All images and opinions are our own.
It's been a long old year, what with lockdown and home schooling. The last few weeks I've felt like I'm all out of ideas. My boy is about as against doing anything educational as it's possible to be right now, so all our activities have to be overtly fun and any learning or educational benefit has to be hidden. Thankfully the So Sand Satisfying Sand Case comfortably ticks all of those boxes; being FUN as well as bringing some creativity and sensory play to the table.
The So Sand Satisfying Sand Case is a handy carry case with a selection of cutting tools, bags of sand and decorations. The instructions are easy to follow, you make up your own brightly coloured kinetic sand.
If the kinetic sand craze has passed you by, Kinetic Sand is made from 98% sand and 2% silica oil. It behaves a bit like playdough but without the sticky horror if it gets walked into your carpet. You can clump the sand up together like a ball, then watch as it melts through your hands almost like a liquid. It's strange, but in a good way and making your own is super fun.
There are three colours to make up; yellow, pink and blue, and there are a selection of glitter packets which you can add to your kinetic sand creations. My son, with his love of being extra extra, added glitter to all of the sand. He quickly shot down my suggestion if having half plain, half glittery sand.
If you making the sand isn't enough for you, the So Sand DIY Satisfying Sand Case contains a selection of tools for you to roll, shape and cut your sand into all different shapes. The instruction leaflet has a number of kinetic sand serving suggestions, but why follow convention? My son started to follow a couple of the suggestions, then the urge to freestyle took over and he made all kids of fun shapes.
The storage case makes great storage for the tools and the sand too. It even includes a play tray to keep everything tidy. Playing with kinetic sand and this So Sand DIY Case is really relaxing and a great sensory activity. It's suitable for ages 6+ and costs around £20.
My son really enjoyed playing with this sand kit; and after months of stressful home schooling, he relished the chance to play with something pretty darn restful and creative.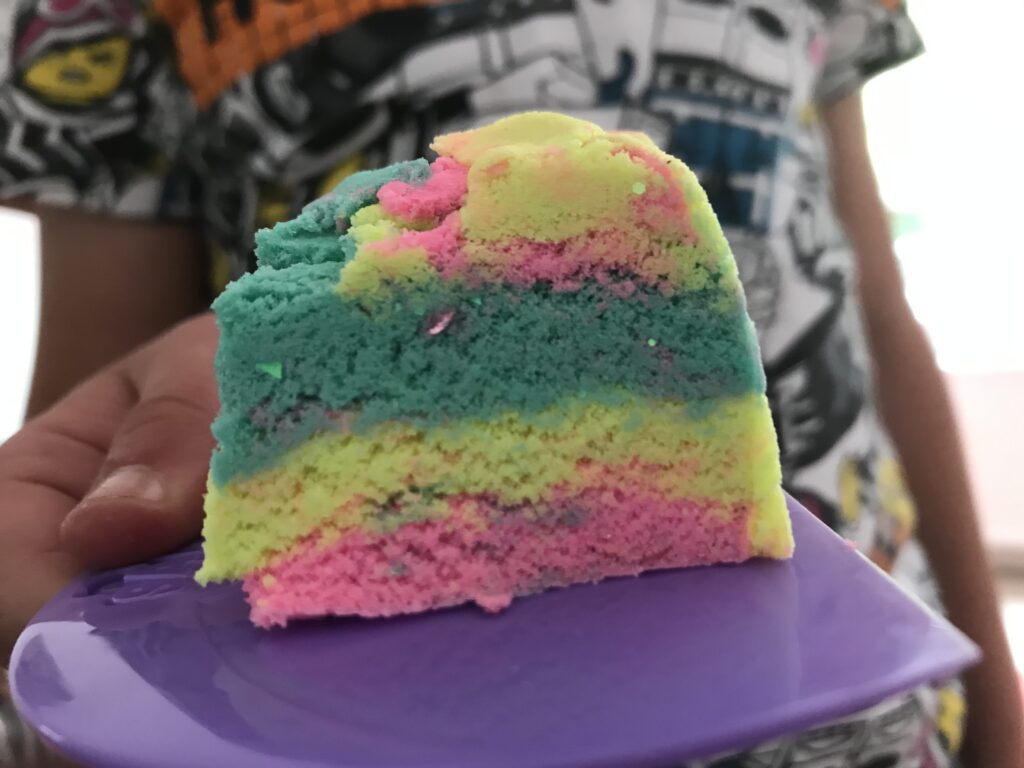 The So Sand DIY Satisfying Sand Case is available from a wide range of retailers, including Amazon.