We've been without a cleaner for well over a year now. We've haphazardly tried to tackle this much hated chore by ourselves, but for some months now I've shuffled around the house trying not to look too carefully at the dusty corners and the dirty marks on the walls. A couple of times a year we like to properly blitz the place. One of those times is before the Christmas tree goes up. So this week we bit the bullet and booked a three-hour spruce up and scrub of our home from Fantastic Services.
It was ridiculously easy to book cleaning services through the Fantastic Services website. You just enter your details and what you need doing and the website comes up with a quote and a selection of time-slots for you to choose from. It's as easy as that. If you get stuck there's a live chat option too.
I have a large lounge and big kitchen to clean, as well as bedrooms and bathrooms, so I opted to have two cleaners come for a three-hour slot to properly blitz the place. This costs £78 but for a big deep clean it was really worth it.
I had a tidy up a declutter before the cleaners arrived. Having a seven-year old means my house often resembles a toy assault course, so I think it's only polite to have a tidy up. There was no need for me to leave out any cleaning products or anything, they brought everything they needed with them.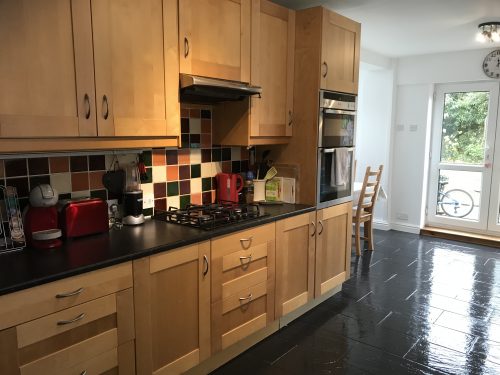 The cleaners arrived bang on time and they were really lovely. I gave them a tour of the house, outlined what I needed them to do and I just left them to it. I sat working in my office as they cracked on with cleaning my house.
After the three hours were up I went to chat to them and have a look at how they'd got on. Everything I'd asked them to do they had done. They'd even cleaned things I'd stopped noticing; like my kitchen bin and that corner of my bedroom where all the spiders live. I think all cleaners are different and have slightly different things they like to focus on. We were very happy with their work and I think my house looked about 300% better for having them visit.
I think Fantastic Services offer a really easy to use, well priced service. For a one-off clean (which I had) it was £13 per person per hour. There were no booking fees or extras added on top and they brought their own cleaning products and equipment.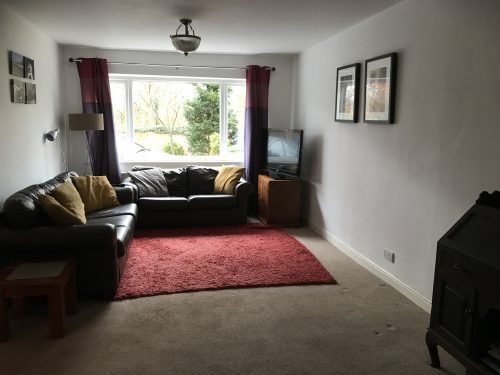 Fantastic Services offer a wide range of services including regular and one-off cleans; gardening and landscaping; pest control and handyman services. They'll even get you a Christmas tree and decorate it for you! They're really easy to book and pay for online. The cleaners they sent me were very professional and did a great job. I'll be booking them again!
Here's a FANTASTIC Discount Code for you to use! Use the code "HodgePodge10" to get £10 off your first booking. Does not apply to regular domestic cleaning and Christmas services. Cannot be combined with other deals and promotions. Min charges apply. Subject to availability and area coverage.
We received a complimentary clean from Fantastic Services in return for an honest review. All images and opinions are our own.