Last Updated on October 17, 2017 by HodgePodgeDays
These gin and tonic lollies are great fun at parties and barbecues. They're perfect to make in advance for an easy dessert or for a refreshing summer treat once the kids are in bed. You can use whatever gin you have, choose your favourite gin and maybe spike it with some botanicals which complement your chosen gin.
You could also try using your other favourite drinks such as Pimms or Mojitos for a refreshing summer treat.
Gin and Tonic Lollies
Makes 6 lollies – Ready in 4 hours
Ingredients
35 ml gin
½ lemon, juiced and zest finely grated
45 ml (3 tbsp) sugar syrup (available in most supermarkets)
250ml tonic water
Method
Prepare the ice lolly moulds by first rinsing them with warm water.
Combine all the ingredients in a jug and pour into the prepared moulds, leaving a small gap at the top. Clip the handles onto the moulds and place in the freezer and leave for a minimum of about 4 hours.
To serve the lollies, run the lollies in their moulds very briefly under warm running water and serve immediately.
Warning – they're so good you might not be able to stop at just one!
Cooks Notes – these days most people have a favourite gin or favourite style of gin. You could easily swap out the lemon and add whatever you would normally serve with your favourite gin. Cucumber perhaps, or mint; a slice of pink grapefruit or a sprig of rosemary.
Likewise, these days tonic water isn't just tonic water. There are several different styles of tonic water available which have been designed to complement different styles of gin. So you can make these Gin and Tonic Lollies with whatever gin and tonic is your favourite, or if you don't have a favourite, normal supermarket gin and tonic is absolutely fine too.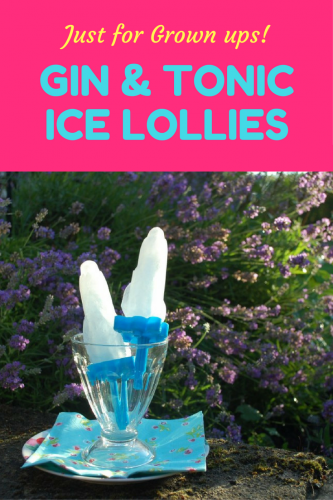 This recipe was developed in conjunction with an Appliance House Chef.