One of our family traditions is a Christmas Eve box. We pack up a box full of lovely things for Christmas Eve, new pyjamas, some nice treats to nibble on and a Christmassy book to read together at bedtime. This year we've chosen The Christmas Snowflake from Wonderbly, a wonderful personalised Christmas story.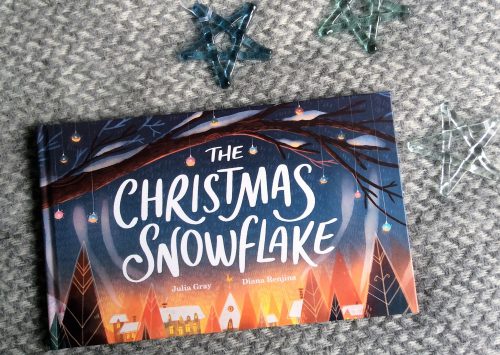 The Christmas Snowflake tells the tale of a lonely snowflake who is looking for a place to call home this Christmas – but only you and your family can help! Like with other personalised books from Wonderbly, The Christmas Snowflake is beautifully illustrated and full of wonderfully festive images.
This heartwarming story includes personalisation for up to 9 family members, friends or loved ones and as the final page is turned, you'll find a charming pull-out-and-keep ornament – something that you can hang on your Christmas tree!
The Christmas Snowflake is written in a lovely rhythmic style, which reads well. The personalisation within the book is very smoothly done and children will enjoy spotting familiar names throughout the story.
The book comes in a hardback format and contains 34 colourfully illustrated pages. The style of the illustrations is almost vintage, and of course it's wonderfully festive. The pull out snowflake on the last page is inspired and a lovely surprise at the end of the story.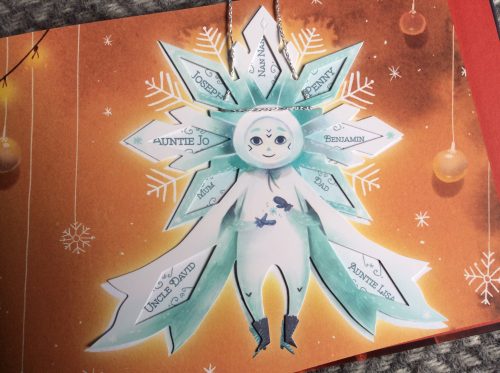 The Christmas Snowflake is a wonderful keepsake book which you can bring out and read year after year. I can't wait to read this special story with my son, personalised stories are such a treat.
Personalising your book with Wonderbly is really easy, just visit their website, choose your story and add the names of up to 9 of your child's favourite people. You can also add a personalised dedication to be printed on the first page.
The Christmas Snowflake costs £19.99 and makes a wonderful gift for any child or family this Christmas; or you could put it in your Christmas Eve box like me.
We were sent The Christmas Snowflake from Wonderbly for review purposes. All images and opinions are our own.