I visited a friend over the weekend to share a few glasses of prosecco and put the world to rights. When she told me that when she usually drinks prosecco, she pops a pastry brush in the top of bottle I was fairly horrified. It is apparently just the right size to keep the bubbles in. However, we are not barbarians, so I told her about my new Avina Sparkling Wine Bottle Stopper and which I'd picked up at the UK Wine Hour Live event I went to recently, thankfully I'd brought my new stopper with me to try out.
If you're anything like me, I often hesitate to open a second bottle of fizz knowing I will only drink one glass and the rest will go flat before I get the chance to finish it off another day. The Avina Sparkling Wine Bottle Stopper keeps the bubbles in the bottle and ensures that your fizz stays fresher for longer.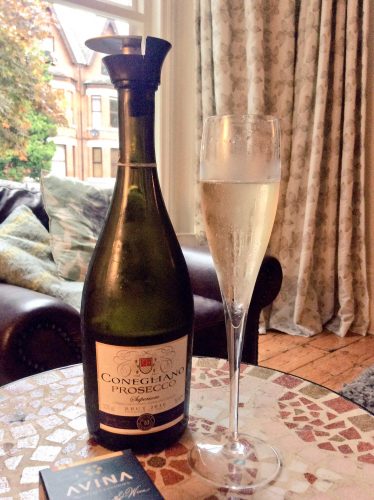 It has an easy clip and lock mechanism which was a little stiff the first couple of times I locked and unlocked the stopper. Once I'd got the knack it was very easy to use. The stopper has a sleek black and silver matt finish, and once it is locked in place it is completely spill-proof, so you can lie your open bottles down in the fridge if you need to. It also means they are really great for picnics or whatever when your bottle might not always stay upright.
We used it throughout the night, keeping the bottle in the fridge and opening the stopper to pour fresh glasses of prosecco. We were impressed. Our prosecco retained all of its fizz and we tested the stopper was leak proof by turning the bottle upside down. There was a satisfying hissy fizz whenever we opened the bottle and I am incredibly impressed with the Avina Sparkling Wine Bottle Stoppers ability to keep my fizz fresh.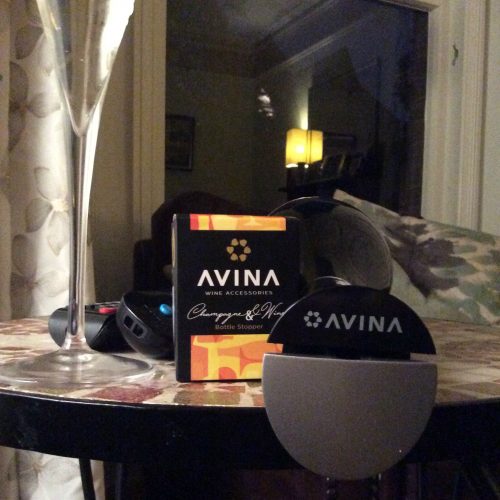 The Avina Sparkling Wine Bottle Stopper costs around £12.99 but I've spotted it on Amazon for a few pounds less. If you drink prosecco as much as I do, this is a great investment. It would also make an excellent gift for any wine loving friends you may have.
To find out more about the Avina Sparkling Wine Bottle Stopper, visit their website http://avinawinetools.com
Note: I was given an Avina Sparkling Wine Bottle Stopper as a gift, all images and opinions are my own.