Hello there. I don't feel like I've been writing much about the things we've been doing and what we've been up to lately, so I thought it might be about time for a little catch up.
The last month has been a bit of a whirlwind really. We went away for a week in Devon with some friends for February half term. That seems like it was a million years ago now, but in reality it was just over a fortnight ago. We had a brilliant time. It was so good for my son, an only child, to share some space with other children. To have the more lively companionship of people his own age, rather than just his boring parents who want to sit down with a brew every hour or so.
We were incredibly lucky with the weather too. It wasn't wet or miserable, it certainly wasn't warm, but for the most part it was clear blue skies and sunshine. We returned home just before the "Beast from the East" made itself known and we were treated to a week of snow. We didn't have drifts of it, but enough for the boy to go to school on his sledge on a couple of days. I don't like snow, so I spent most of that week looking out of the window wanting it to go away so I could go out again.
I always worry a little more about some of my neighbours when the weather is bad. So I did force myself out to visit a neighbour who I am very fond of. I took her a cake I'd baked, had a chat with her and fussed her dog for a bit. It was nice to get out and I felt a bit better about seeing her. It put my mind at rest that she wasn't starving or shivering to death and that she wasn't too lonely.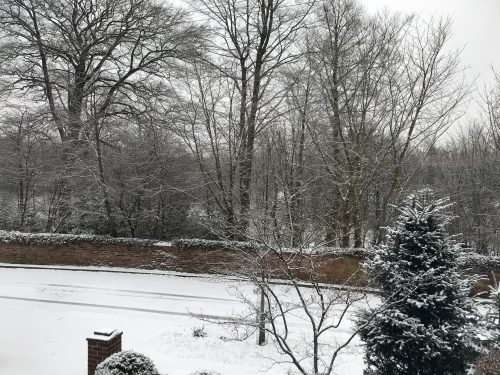 Then I had some bad news from my husband. He'd broken my favourite chair. This really is bad news, because of my ruined spine (I have constant pain and my legs are always a bit numb and prone to going completely numb) this is the only chair I can sit it comfortably. The problem is, it's a vintage g-plan saddleback armchair made in the 1960s. They don't make them anymore and they're very hard to come by. I'm hoping my original chair can be repaired, but in the meantime we've managed to find a replacement in Glasgow and hopefully that should arrive this week.
I was a bit cross about it, but if my chair can be repaired and my new one reupholstered, then I will have two good chairs in the house which I can sit on in comfort. I work in my favourite chair, with a plank of wood resting across the arms with my laptop on. It sounds weird, but ergonomically it's the best set up for my back. In the meantime (and as I type this) I'm working for my bed. Three days into this working arrangement and I can't feel the soles of my feet anymore. Hurry up new chair, hurry up!
And then it was Mother's Day. I don't want anyone in my life to feel like they need to make grand gestures to make me happy; so Mother's Day is always a low key affair. I was woken with a card and a cuddle. He toasted me a hot cross bun which slid off the plate several times on its way to me before dog ate it. It's the thought that counts!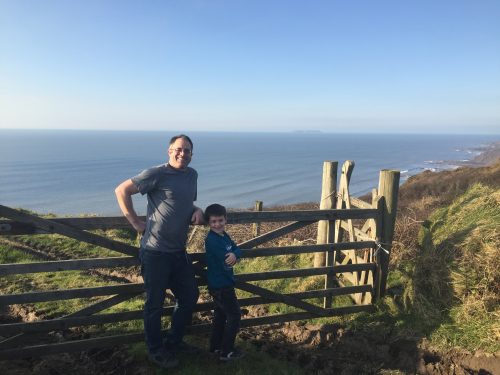 We hung out together for the day, none of us were feeling particularly amazing. I think we are about to simultaneously come down with colds. I even managed an early night. I'd like to say I woke up feeling refreshed and wonderful, but I woke up with a sore throat and a snuffle. And now we find ourselves in mid March.
Shall I do a little catch up post on a more regular basis? What do you think?